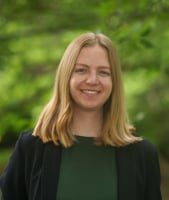 Top 10 Government Acronyms You Need to Know
GSA Schedule | Contracts | 5 Min Read
When you enter the world of government contracting, you'll quickly notice it's filled with government jargon. From acronyms to abbreviations, you may feel like you need a whole new dictionary to make sense of it. Don't worry, you're not expected to know the correct definition for every government abbreviation to be considered a successful GSA contractor, but you should familiarize yourself with the basic terms that are used quite often. In this blog, we'll highlight 10 acronyms that are used frequently and are important for you to know.
1. North American Industry Classification System (NAICS) Code
Your NAICS Codes are a standard used by federal statistical agencies to classify business establishments for the collection, tabulation, presentation, and analysis of statistical data associated with the U.S. economy. They also help determine if you qualify as a small business. Through the Small Business Act, the Small Business Administration (SBA) established size standards for NAICS Codes so businesses can understand their designation and see relevant contracting opportunities for which they qualify.
2. Contractor and Government Entity (CAGE) Code
Your Contractor and Government Entity (CAGE) Code is a five-digit number that represents your company's physical address for General Service Administration (GSA) mailings, payments and administrative records. A vendor can't do business through GSA without a CAGE code.
3. Small Business Administration (SBA)
The SBA works with federal agencies to award approximately 37 percent of government contract dollars to small businesses, and helps agencies meet goals for awards to Small Disadvantaged businesses, Women-Owned small businesses (WOSB), Service-Disabled Veteran-Owned small businesses (SDVOSB) and small businesses located in historically underutilized business zones (HUBZones). Learn more about the SBA's Office of Government Contracting & Business Development on SBA.gov.
4. Trade Agreements Act (TAA)
The Trade Agreements Act (TAA) intends to foster fair and open international trade, and states that government agencies may only acquire "U.S.-made or designated country end products or services." The act requires contractors to certify that their end products meet the TAA requirements. TAA compliance is a top concern for any firm doing business with the government. View the full list of TAA-compliant countries to determine if your products can be sold through a GSA Schedule.
5. Industrial Funding Fee (IFF)
The Industrial Funding Fee (IFF) covers GSA's cost of operating the Federal Supply Schedules (FSS) program. This fee is a fixed percentage of reported sales (usually 0.75%) under GSA Schedule contracts that contractors pay quarterly. Quarterly IFF reporting and payments are due by the 30th day of January, April, July, and October.
6. Commercial Sales Practices (CSP)
Commercial Sales Practices (CSP) are used to determine your Most Favored Customer (MFC) by disclosing your pricing, terms, and conditions you offer to your commercial customers. GSA uses this information to negotiate a "fair and reasonable" discount. Not all contractors are subject to CSP. Contractors who opt into Transactional Data Reporting (TDR) seen below do not have to disclose their MFC.
7. Transactional Data Reporting (TDR)
Transactional Data Reporting (TDR) provides market intelligence to government agencies, by collecting transaction-level data on products and services purchased through GSA Schedules. If you opt into TDR, you must report the commercial and government prices of your products and services once a month through the Federal Acquisition Service Sales Reporting Portal (FAS SRP). While TDR requires more frequent and comprehensive reporting compared to Commercial Sales Practices, it doesn't require you to disclose your MFC. By the summer of 2022, TDR will be available for any GSA contractor.
8. Special Item Number (SIN)
A Special Item Number (SIN) classifies products and services you offer through your GSA Schedule. The Multiple Award Schedule (MAS) Solicitation is broken down in 12 Large Categories, subcategories, and then 315 SINs. SINs make it easier for government agencies to find what they are looking for, and make it easier for contractors to narrow down contracting opportunities that are relevant to them.
9. Federal Acquisition Regulation (FAR)
The Federal Acquisition Regulation (FAR) contains the primary rules and regulations governing the federal acquisition process. Its rules ensure purchasing procedures remain standard and consistent. So, whether you're a small business owner or run a large company, it's important to understand the FAR.
10. System for Award Management (SAM)
The System for Award Management, or SAM.gov is the official site for people who make, receive, and manage federal awards. On this site, you can register your entity (which is required to do business with the government), search for contract opportunities, search for wage determinations, view contract data, and conduct entity reporting.
Want to Learn More About Government Contracting?
Whether you're a new or prospective contractor, or even a contracting veteran, there's always something new to learn in federal procurement. You might need to learn about the latest Multiple Award Schedule (MAS) Solicitation update, how to properly invoice the government, or how to effectively marker your solutions to government agencies. Whatever it is, we are here to help guide you in the right direction.
If you want the latest government contracting news and insights, or to educate yourself on more government industry terms, check out our blog and our monthly newsletter. If you have any questions about getting a GSA Schedule or maintaining your current GSA contract, please contact us below.
About Stephanie Hagan
Stephanie Hagan is the Content Writer and Digital Editor for Winvale where she helps the marketing department continue to develop and distribute GSA and government contracting content. Stephanie grew up in Sarasota, Florida, and earned her Bachelor's of Arts in Journalism and Rhetoric/Communications from the University of Richmond.