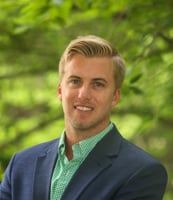 What Can I Sell to the Government with a GSA Schedule Contract?
GSA Schedule | 4 Min Read
If you are new to the world of government contracting, you may be asking yourself, "how is the federal marketplace organized so that I can sell my products or services?" The General Services Administration (GSA) Multiple Award Schedule (MAS) Program is a long-term governmentwide partnership with commercial companies providing federal, state, and local government buyers access to more than 11 million commercial products and services at volume discount pricing.
To put it simply, the GSA Schedule acts a medium for government agencies to search for and purchase contractors' products and services at already determined discounts and terms and conditions. One of the greatest features of the GSA Schedule to prospective contractors is that it encompasses such a wide variety of products and services.
Even if you had never heard of the GSA Schedule, it is likely that there is a category within the Schedule that fits the products and services you offer, even if you operate in a niche industry or market. Let's dive into how the GSA MAS Program is structured, and what solutions companies can sell with a GSA Schedule.
What Products and Services Can You Sell with a GSA Schedule?
Products and services on the GSA Schedule range from cleaning products to law enforcement equipment, to IT services, and everything in between. Because offerings through the GSA MAS Program are so diverse, it's divided into 12 Large Categories which are grouped based on the similarities they share. Since the consolidation, contractors can sell any products and services within the 12 Large Categories under one GSA Schedule contract.
The 12 Large Categories offered are:
Large Category A: Office Management
Large Category B: Facilities
Large Category C: Furniture and Furnishings
Large Category D: Human Capital
Large Category E: Industrial Products and Service
Large Category F: Information Technology
Large Category G: Miscellaneous
Large Category H: Professional Services
Large Category I: Scientific Management Solutions
Large Category J: Security and Protection
Large Category K: Transportation and Logistics Services
Large Category L: Travel
These 12 Large Categories are each divided into additional Subcategories, which then are further narrowed down to 315 Special Item Numbers (SINs). The process by which these groups connect is: Large Category → Subcategory → SIN. For instance, the pathway to reach the 54151S Information Technology SIN is as follows: Large Category F: Information Technology (Large Category) → IT Services (Subcategory) → 54151S - Information Technology Professional Services (SIN Number/Title).
By accessing the GSA eLibrary page, which is an interactive GSA website available to all public users, prospective contractors are able to navigate each Large Category, Subcategory, and SIN that is available through the GSA MAS Program.
What Products and Services Are Not Offered through a GSA Schedule?
Although you can sell millions of items through a GSA Schedule, there are a few products that are not allowed to be offered for various reasons. Items such as firearms and active ammunition are prohibited from being sold through a GSA Schedule. The Defense Logistics Agency (DLA) is responsible for procuring these items, so prospective GSA contractors cannot submit a GSA Schedule proposal if they are trying to sell these products.
You also cannot sell pharmaceuticals or products and services unique to human medicine through the MAS Program. The Veteran's Affairs (VA) Federal Supply Service provides human medicine specific solutions including devices, services, and labor categories.
Contractors who run into an issue of not being allowed to sell a product or service on the GSA Schedule for any of these reasons do have an option to sell to the government through the open market. However, contractors who choose this route will forfeit the ease of GSA Schedule transactions, as there are no pre-determined terms or rates.
Requirements for Selling Products and Services Through a GSA Schedule
If you have determined you can sell your products and/or services through a GSA Schedule, there are a few requirements you need to consider before you begin preparing your GSA Schedule proposal.
One of the major requirements to get on a GSA Schedule is that companies must be able to show that they have sold products or services commercially before selling them to the GSA. In other words, GSA contractors are not allowed to sell products or services on the GSA Schedule that they have not first sold to non-GSA customers.
For proof of this, contractors must be able to provide pricing support, such as invoices, for any products or services they intend to put on their pricelist outlining the commercial prices. The invoices act as evidence to ensure the commercial list price is accurate. Additionally, GSA contractors are required to have been in business for at least 2 years prior to obtaining a Schedule, and must ensure that all products are TAA compliant.
Are You Interested in Getting a GSA Schedule?
The GSA Schedule presents a wide variety of options to prospective contractors, especially once they have determined the Large Category in which their products or services best align. Once prospective contractors are awarded their GSA Schedule, they instantly gain access to an abundance of potential federal buyers, so the opportunity to expand your business, regardless of the products or services your business offers, is essentially unlimited.
Having a solid understanding of the GSA Schedule and the process of acquiring one can help open avenues of opportunities for new contractors. If you want to learn more about getting a GSA Schedule, check out our blogs "Is a GSA Schedule Right for Me," and "How to Become a GSA Schedule Contractor." If you have any questions or if you need help navigating the GSA Schedule process, one of our consultants would be happy to help you.