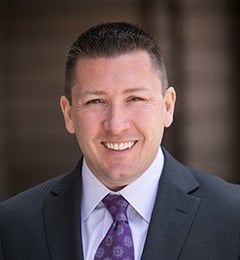 Should You Work with a GSA Schedule Consultant?
GSA Schedule | Contracts | 2 Min Read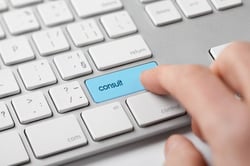 As the catalyst for $30 billion in federal spending, making up over 13 percent of overall federal procurement spending, the GSA Schedules Program is an attractive tool for commercial enterprises looking to capitalize on US Federal market opportunities. For the Federal Government, GSA Schedule Contracts represent a long term partnership with industry as contracts have 4, 5 year options terms, up to 20 years total.
For industries, these contracts allow organizations to more easily sell to federal entities as GSA has already determined pricing on supplies and services to be fair and reasonable as part of contract award. Put another way, you are invited to participate in an exclusive network of Government approved providers who receive preference from agencies looking for a quick and easy way to meet their needs.
While the advantages are clear, the path to acquiring and maintaining a contract is a bit murkier. Organizations spend much time and effort researching and learning about the program but often fail at securing a contract and, perhaps even worse, acquire one but fail to understand how to properly maintain the contract and the impact it has for the organization overall.
Enter the GSA Schedule Consultant
A GSA Schedule Consultant not only understands the nuances of the GSA Schedule program, but government contracting in general. What this means is not only can they fully grasp contract requirements, understand how to interpret commercial sales practices of a wide assortment of products and services, translate that into a winning offer that achieves contract award, maximizes margins, and limits compliance risk – this individual is able to describe how the contract fits within the wider context of government contracting.
Not only are they an expert in the GSA Schedule Program, but he/she can also describe trends in acquisition policy, provide feedback on where the government contracting is going, and can give at least cursory guidance on how best to proceed should alternate contracting vehicles be required for a Government bid.
Why Consider a Consultant
GSA Schedule Consultants are able to assess your chances of achieving a contract award, determine the best product and service categories to pursue, and effectively analyze an organization's commercial sales practices to determine the Most Favored Customer (MFC) for the offered products or services. This becomes the "Basis of Award (BOA) customer" around which contract pricing is negotiated with the federal government establishing a discount relationship between your MFC pricing and the pricing offered to GSA.
Developing this correctly is of utmost importance as changes in the discount to the most favored customer require an equal change to GSA's discount as you move forward with the contract. This becomes central to a company's compliance practices for its GSA Schedule contract. Understanding this is critical, especially in today's increasing complex regulatory environment. Keep in mind, as well, that a GSA Schedule consultant will respond to all GSA questions, conduct negotiations, and draft the final terms and conditions of your Government contract. A good seasoned professional will significantly cut down on the time normally spent by a novice in the space.
Don't Overlook the Details
From a contract maintenance perspective, it is safe to say that throughout the life of a GSA contract you'll have more than a question or two as to how to proceed on any number of contract related issues. Topics abound for a GSA Contractor: from properly submitting a contract modification to simple retrieval of a GSA Advantage! Schedules Input Program (SIP) password; from Industrial Funding Fee payment to simply updating your payment address on your System for Award (SAM) registration. Given their familiarity with these systems, GSA Schedule consultants are able to, again, save you time and resources in completing such tasks with a keen attention to detail and understand how one change affects your overall Government practice. Of all best practices, this one is probably the most important and is a mantra guiding those whose success is proven: Don't overlook the details!

About Kevin Lancaster
Kevin Lancaster leads Winvale's corporate growth strategies in both the commercial and government markets. He develops and drives solutions to meet Winvale's business goals while enabling an operating model to help staff identify and respond to emerging trends that affect both Winvale and the clients it serves. He is integrally involved in all aspects of managing the firm's operations and workforce, leading efforts to improve productivity, profitability, and customer satisfaction.