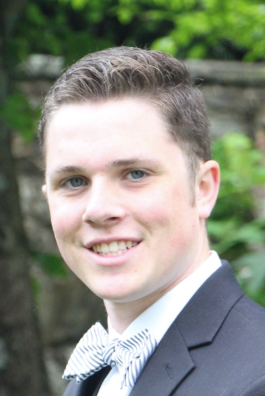 How Do I Find Government Customers?
Government Business Development | Government | 4 Min Read
So, you want to sell your solutions to the government—where do you start? Unfortunately, you can't just start cold calling government agencies or launching targeted campaigns for your solutions. Government buyers have several rules and regulations they need to follow before they can purchase products and services. In most cases, if you want to sell to the government, you will need to become a government contractor.
The largest and most frequently used government contracting vehicle is the General Services Administration (GSA) Multiple Award Schedule (MAS), or commonly referred to as the GSA Schedule. This blog is dedicated specifically to identifying the ways in which your company can sell to government customers through a GSA Schedule (which also happens to be a preferred vehicle by government agencies).
We know that finding government customers can be tricky, so we'll walk you through how to sell to the government and what resources you'll have available to you as a GSA contractor.
What is a GSA Schedule?
The GSA Multiple Award Schedule is a leading contract vehicle for government procurement. GSA Schedule contracts are Indefinite Delivery, Indefinite Quantity (IDIQ), long-term contracts under GSA's Multiple Award Schedule (MAS) Program. Once you are awarded a GSA Schedule, you can have it for up to 20 years.
The GSA Schedules Program continuously accounts for approximately $45 billion of government spending. Commercial businesses and non-profit organizations can obtain a GSA Schedule contract to sell their products and services to government customers.
With a GSA Schedule, you can sell to any executive or federal agency, and certain state and local government entities. This includes public education institutions and tribal governments. You can also sell to certain international organizations like the United Nations (UN) or the World Health Organization (WHO).
Opportunities to Sell Your Solutions Through a GSA Schedule
There are several platforms through which you can market and sell your solutions to government agencies. We know that finding government customers can be an arduous task, which is why we have compiled a list of resources you can use as a GSA contractor. With a GSA Schedule, you'll be able to utilize the following sites to market your products and/or services:
GSA Advantage!
Think of GSA Advantage! as Amazon for the government. This is where GSA contractors can list their products for government agencies to purchase directly. If a government agency wanted to find anything from pens to laptops to hammers, they can hop on this site and browse millions of solutions offered by thousands of contractors.
Try searching yourself so you can get a sense of this site—any member of the public can search and explore this site, but only eligible government customers can place orders.
There are three ways that government agencies can make purchases through GSA Advantage!:
A governmentwide commercial purchase card (GSA SmartPay®)
A government activity access code (AAC)
A specific access code called the Department of Defense Activity Access Code (DoDAAC)
All of this is to say that the more purchase options your company is open to, the more opportunities for business will arise. More business opportunities will help your company to optimize government sales.
GSA eBuy
GSA eBuy was created for the purpose of streamlining and simplifying the online procurement process. In addition to establishing Blanket Purchase Agreement (BPA) pricing, eBuy also allows contractors to seek information about competitor pricing, attach detailed descriptions of statements of work, and respond to Requests for Quotes (RFQs) and Requests for Information (RFIs).
Similarly, the site has many benefits for government buyers as well such as allowing for small business set-asides, facilitating open competition for Governmentwide Acquisition Contracts (GWACs) and technology contracts, and allowing for RFIs. These features make GSA eBuy one of the key resources that your company could use to maximize your government sales.
SAM.gov
SAM.gov is the up-and-coming website for government contracting. SAM.gov recently merged with Beta.SAM.gov, acquiring a lot of GSA's legacy systems, so all the functionalities are now housed under one domain. One of the legacy systems GSA has acquired in the past few years is Federal Business Opportunities, or FBO.
This functionality gives contractors the ability to search relevant contracting opportunities. You can search thousands of upcoming opportunities by keyword, agency, response date, notice type, etc.
The Benefit of Small Business Set-Asides
Another way to find additional opportunities for your company if you qualify, would be small business set-asides. The federal government prioritizes small business spending, and if you are considered a small business government contractor, you'll have access to exclusive contracting opportunities and helpful resources.
A couple of examples of these types of businesses are small businesses, women-owned small businesses, veteran-owned small businesses, and HUBZone small businesses. For more information about how small business set-asides function and the opportunities associated with them, you can check out GSA's small business section on their website.
Are You Interested in Getting a GSA Schedule?
This blog was designed to give you a precursor to the avenues through which you can sell to the government. With that said, you might have a lot of questions about the GSA Schedule and how to acquire one. We have compiled a list of resources that can help you learn more about the GSA MAS Program and what it takes to become a GSA contractor.
While a GSA Schedule is certainly beneficial for your company, it's not an easy process. If you have any questions about the GSA Schedule process, or if you need help getting your own Schedule, our consultants are here to assist you.
About Carter Bowman
At Winvale, Carter is involved with both the Business Development and Consulting departments where he assists with blog writing, analytical research and marketing for program initiatives and events. While assisting different Winvale teams, Carter has helped draft summaries and reports, worked on a variety of marketing strategies, and contributed to the daily needs and responsibilities of his team members.