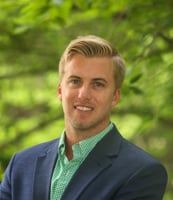 4 Reasons to Consider Getting a GSA Schedule
GSA Schedule | 4 Min Read
A GSA Multiple Award Schedule (MAS) provides prospective contractors with unique access government buyers that they wouldn't have otherwise. A GSA Schedule holder can offer products and services to government agencies such as the Department of Defense, executive and federal agencies, state and local agencies under certain conditions, and countless others. However, the greatest benefit of a GSA Schedule may be the ease that it allows contractors to have when negotiating terms, conditions, and price with potential buyers.
While acquiring and maintaining a GSA Schedule does take a considerable amount of time and resources, many businesses find the benefits outweigh the effort. Some of these benefits include access to selling platforms, access to set asides, additional specialized contract vehicles, and pre-vetted/pre-negotiated pricing. Let's discuss what you can gain by acquiring a GSA Schedule so you can decide whether it's the best path for your company.
1. Pre-Vetted Capabilities
GSA approves contractors' technical capabilities prior to contract award. When submitting a GSA proposal, offerors must provide technical narratives that capture a company's experience in the field and specific expertise related to the proposed products and/or services. While this can sometimes make for a lengthy proposal process, it allows agencies to buy from contractors with the assurance that the work performed will be satisfactory and meet all requirements.
When government agencies look for solutions, they know that every GSA contractor is pre-vetted and they don't have to meticulously check to make every regulation is met. This speeds up the acquisition process and makes it more efficient for both contractors and government customers.
2. Pre-Approved Pricing
Like the benefit of pre-vetting, a huge point of ease for contractors on the GSA Schedule is pre-approved pricing. When purchasing products or services, the federal government's goal is to receive the best value. GSA Schedules set pre-negotiated ceiling rates for each product and service for the period of the contract. Since pricing has already been determined as fair and reasonable by government standards, it is significantly easier to win government business, as individual agencies do not have to go through the process of determining if your pricing is competitive in the market.
This helps cut down on any negotiations periods which are typically back and forth conversations (as you'll find out during the GSA Schedule acquisition process). This makes doing business with the federal government easier across the board.
3. Access to GSA Selling Platforms
After you have your contract awarded, the orders won't necessarily come flowing in. You need to do a bit of marketing and sales yourself. Fortunately, GSA contractors are also given access to exclusive GSA selling platforms such as GSA Advantage!. GSA Advantage! is a government purchasing website run by the GSA, and is the federal government's premier online shopping superstore that offers benefits for federal agencies looking to buy products and services.
Similarly, another benefit of a GSA Schedule is gaining access to etools services such as GSA eBuy. GSA eBuy is an acquisition tool used by thousands of eligible federal, state, local, and education (SLED), and military government clients to purchase products, solutions, and services from GSA Schedule contract holders. Government customers like to choose GSA eBuy because they know they can procure their solutions at the best price, value, and highest level of competition (as required per each solicitation).
Like other GSA selling platforms and programs, GSA eBuy is very hands on and easy to use. It allows contractors to respond to select government solicitations including Requests for Information (RFIs), Requests for Proposals (RFPs), and Requests for Quotes (RFQs) that relate to the product offering(s) offered on their GSA Schedule.
4. Expanding Opportunities with Small Business Set Asides
If you are a small business, small business set asides are an example of a competitive advantage that the GSA Schedule offers. Small business set asides are contracts reserved by the federal government which limit competition to qualifying small businesses. The federal government uses small business set-asides when products or services can be completed by at least two small business.
To fulfill small business contracting goals, Contracting Officers often determine whether an acquisition can be completed through set-asides first before opening it up to other businesses. The benefit of these small business set asides is that it gives small businesses a more fair chance to win government contracts. Set-asides are exclusively reserved for small businesses, which limits competition and increases the odds as defined in the Federal Acquisition Regulation (FAR) 19.5.
Are You Interested in Getting a GSA Schedule?
In the world of government contracting, anything that helps make the process of procurement more easily accessible is a welcome sight for most. The GSA Schedule helps makes this possible. If you are thinking a GSA Schedule may be the right move for your company, Winvale is here to help. If you have more questions about whether a GSA Schedule is right for you, and you want to learn more about the process, check out our blogs:
For more information about our services or GSA Schedules in general, please visit us at Winvale.