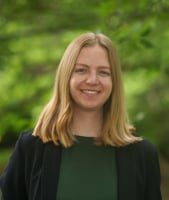 Are You Thinking About Getting a GSA Contract? Here's What You Need to Know
GSA Schedule | 4 Min Read
2023 is going to be the year—your company is looking for ways to expand its network and customer base and you have recently stumbled across government contracting, more specifically the GSA Multiple Award Schedule (MAS) program. Is it the right choice for your company? How do you get started? You may have been immediately overwhelmed by the amount of government contracting terms, regulations, and confusing information surrounding GSA Schedules. In this blog, we'll cover what you need to know if you are thinking about getting a GSA Schedule for your company.
What is a GSA Schedule?
GSA Schedules are the acquisition arm of the General Services Administration (GSA), which was created in 1949 to increase productivity and efficiency in the federal procurement process. Through GSA Schedule contracts, commercial companies can sell products and services to all federal and executive agencies, and certain state and local agencies. These contracts can last up to 20 years and significantly streamline procurement process for both government buyers and contractors.
What Can I Sell through a GSA Schedule?
This is a big question we get from prospective contractors—who can I sell to with a GSA Schedule? The answer is not super straightforward, but government agencies acquire millions of products and services from cleaning supplies to pens, and consulting or janitorial services. To give you a better sense of the organization within the GSA Schedules program, we'll list the 12 Large Categories. But it's important to note that these categories are further broken down into roughly 300 Special Item Numbers (SINs), which get more specific to products and services.
Large Category A: Office Management
Large Category B: Facilities
Large Category C: Furniture and Furnishings
Large Category D: Human Capital
Large Category E: Industrial Products and Service
Large Category F: Information Technology
Large Category G: Miscellaneous
Large Category H: Professional Services
Large Category I: Scientific Management Solutions
Large Category J: Security and Protection
Large Category K: Transportation and Logistics Services
Large Category L: Travel
Now let's talk specifically about what you can't sell through a GSA Schedule. You can't sell firearms or active ammunition, but you can sell related accessories. Pharmaceuticals or products and services unique to human medicine are also not sold through GSA Schedules. These are reserved for the Veterans Affairs (VA) Schedule. For a full list of products and services sold through the GSA Schedule, you can browse GSA eLibrary or GSA Advantage!.
Who Can I Sell to with My GSA Contract?
The next question you may have is—who can I sell to with a GSA Schedule? In other words, who would be your customers? I'll start with the simple response. You can sell to any federal and executive agency, but the scope extends much beyond that.
Other entities that purchase under the GSA Schedule include but are not limited to:
The U.S. Senate
The U.S. House of Representatives
The District of Columbia
Architect of the Capitol
Mixed-owned government corporations
Wholly owned government corporations
Library of Congress
American National Red Cross
National Railroad Passenger Corporation (AMTRAK)
Qualified non-profits for the blind or severely handicapped
Firefighters, non-federal
National Gallery of Art
Administrative Office of the U.S. Courts
You can also sell to state, local, and educational entities through certain programs through the GSA Schedule. For example, you can sell IT and security solutions through the Cooperative Purchasing Program, and you can sell relevant products and services in support of a natural disaster or declared emergency through the Disaster Purchasing Program.
Can I Get a GSA Schedule?
Ok so you have learned about what a GSA Schedule is, what and who you can sell to, now the final question is—can you get a GSA Schedule? There are some requirements you need to meet before you should consider starting the GSA Schedule proposal process, which we'll list below.
Your company must be registered in SAM.gov
Be in business at least 2 years (unless you qualify for the Startup Springboard Program)
Your solutions must be Trade Agreement Act (TAA) compliant
You need to have sold the solutions you plan on offering commercially
It's important to note this list is not exhaustive, but it's a general idea of what you need to get started before you begin the proposal process.
Do You Need Help Getting a GSA Schedule?
Now that you know the basics of GSA Schedules, you might be wondering where to start. We won't sugar coat it, the GSA Schedule proposal process is not easy or self-explanatory. If your team doesn't have the time and bandwidth, or an experienced employee who is knowledgeable about government contracting or can take the time to learn all the ins and outs, the process could take a lot longer than you expect, or your proposal could get rejected the first time. If you have general questions about getting a GSA Schedule or are looking to get started, we would be happy to help you.
About Stephanie Hagan
Stephanie Hagan is the Content Writer and Digital Editor for Winvale where she helps the marketing department continue to develop and distribute GSA and government contracting content. Stephanie grew up in Sarasota, Florida, and earned her Bachelor's of Arts in Journalism and Rhetoric/Communications from the University of Richmond.