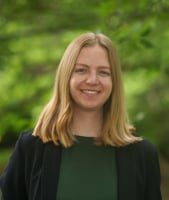 5 Tips to Becoming a Successful GSA Contractor
Government Business Development | 5 Min Read
Everyone defines success differently, but when it comes to being a successful contractor, the goals are fairly straightforward: achieve sales, market your contract, and maintain compliance. This may sound like a simple enough task, but selling to the government is not the same as selling commercially, and new contractors may need some guidance on how to enter the federal marketplace. Since we help our clients acquire and manage their GSA Schedules and we have our own GSA Schedule contract, we know that being a contractor can be arduous and often overwhelming. So, we put together 5 tips to help you navigate your contract successfully.
1. Understand the Function of GSA
This first tip may seem obvious, however, developing a solid understanding of how GSA operates is essential to contracting success. This begins by understanding the purpose of GSA and how it works.
Put simply, GSA is a government agency dedicated to procuring goods and services to the federal government through the Multiple Award Schedule (MAS) Program. Federal, state, and local agencies can purchase over 11 million products and services from GSA Schedules from commercial companies at volume discount pricing. Although the MAS Program is not the only government contract vehicle out there, it's a commonly used vehicle and generates over $35 billion in purchases a year.
If you are a GSA contractor or planning on becoming one, you should do your research on the MAS Program and the plethora of opportunities and resources you have access to.
2. Know Where Your Business Fits into the Government Marketplace
The next tip is to understand where your business fits into the government marketplace. There are different designations you could have as a contractor including Other than Small Business (OTSB), small business, and further small business classifications like Women-Owned, 8a, Veteran-Owned, and HUBZone.
You will also have specific industry classifications that indicate what products and services you are offering to the government through your North American Industry Classification System (NAICS) Codes and Special Item Numbers (SINs). Knowing these identifiers is crucial because you could be missing out on additional marketing tools and contracting opportunities created for businesses like yours.
To find out more about your business size, you will first need to learn what your NAICS Code is and use the Size Standards tool to figure out whether you are a large or small business in the eyes of the government. If you determine you are a small business, you can look into the different types of small business set-asides to see if you qualify for any of them. These designations will help you identify unique contracting opportunities and resources to help you succeed. Knowing your SIN is also important because GSA eBuy lists Requests for Quotes (RFQs) and Requests for Proposals (RFPs) specific to the SINs you sell under. This will help you narrow down any bids you want to go after.
3. Understand GSA Schedule Maintenance and Compliance
With a colossal bureaucracy such as GSA, contractors can easily feel lost and confused when it comes to maintaining compliance with your GSA Schedule. For new contractors especially, you must understand the requirements to maintaining a government contract. This includes reporting your sales, remitting the Industrial Funding Fee (IFF), and submitting modifications for any changes to price, your offerings, admin information, and accepting Mass Modifications.
Compliance is something that cannot be ignored because the ramifications for breaching your contract can result in penalties or even the cancellation of the contract you worked so hard to have awarded. You can learn more about the ins and outs of maintenance requirements on GSA's Vendor Support Center (VSC).
4. Learn How to Market Your GSA Schedule
To be a successful GSA contractor, it's important that government agencies are able to easily locate the products and or services you are offering. To achieve this, you'll want to focus on learning how to market your GSA Schedule to government customers. Here are a few helpful resources GSA provides to get you started:
5. Consider Getting Help from a GSA Consultant
While not necessary, hiring a consultant can help you cut through all the red tape that comes with a GSA Schedule contract. Although hiring a GSA Schedule consultant isn't required, a lot of companies choose to get help because they don't have the time, resources, or bandwidth to alleviate the burden of the GSA Schedule acquisition and maintenance processes. Consultants will also help educate you on the world of GSA, so you are not left in the dark when it comes to making important business decisions with your contract. If you are unsure whether a consultant is right for you, you can check out our blog on hiring consultants.
Still Need Help with Your GSA Schedule?
Hopefully, these tips will help to deepen your knowledge of how to become a successful contractor in the government marketplace. Some of the core features to being a successful contractor include being thorough and diligent. When working with the government, it's critical to pay attention to detail and to make sure that all requirements are met. Searching for new opportunities and marketing your contract are also very critical. If you have any questions about your GSA Schedule or acquiring one, one of our consultants would be happy to assist you.