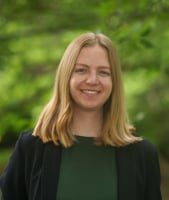 What Does it Mean to Be Approved by GSA?
GSA Schedule | 5 Min Read
Paperwork, market research, proposals, negotiations–these are all things companies trying to break into the public sector deal with when establishing an effective government sales pipeline. Selling to the federal government can often be an intimidating task, but there are ways to streamline the process. For example, the General Services Administration (GSA) Multiple Award Schedule (MAS) is a $41 billion contract vehicle that makes it easy for contractors to sell their products and services to government agencies.
Once contractors prepare a GSA Schedule contract offer and successfully go through the acquisition process, they are considered "GSA approved" and have access to a whole new network of government customers. Here's what you need to know on what being GSA approved means, how to become a GSA contractor, and the benefits it could bring your company.
What Does it Mean to Be GSA Approved?
GSA approved means that a company or organization is allowed to sell products or services to the U.S. government through a GSA Schedule contract. GSA Schedules are multiple-award Indefinite Delivery, Indefinite Quantity (IDIQ) contracts providing federal, state, and local government access to over 11 million products and services.
As a GSA Schedule contractor, you will have already cleared your products and services, pricing, and procurement regulations with GSA, so the purchasing process is faster and more efficient. This is a very useful designation for companies because government agencies often choose to purchase from GSA Schedules for the shorter lead times, lower costs, and pre-vetted contractors.
Being GSA approved gives you access to a whole new marketplace of federal, state, and local government customers. Government agencies generally have to consider contract vehicles like the GSA MAS Program before they can turn to the open market, so it's beneficial for you to consider becoming a GSA contractor. Other benefits include:
Although the advantages are clear, this also means that you must meet a certain set of requirements before becoming a GSA contractor, and you must maintain compliance with your GSA Schedule throughout the life of your contract, which we'll cover below.
How Do You Become GSA Approved?
To sell through a GSA Schedule, you will need to have a proven track record in your industry. Generally, you will need to be in business for two years (unless you go through the Startup Springboard Program), sell your intended products and services commercially first, demonstrate past performance, and showcase your financial records among other requirements.
In addition to making sure your background aligns with GSA's regulations, there are other steps prior to getting on a Schedule. For instance, you will need to register your company on SAM.gov, get a Unique Entity Identifier (UEI)m, prepare statements of work, and collect evidence of past performance.
The GSA Schedule Acquisition Process
So, how does it all work? Before you can become an approved GSA Schedule contractor, you need to go through the GSA Schedule acquisition process.
Since GSA Schedules are long-term governmentwide contracts with pre-approved pricing, terms and conditions, and products and services, there's a certain process you'll have to follow. This consists of 3 sections: administrative, technical, and pricing.
The administrative section of the proposal covers all the baseline information of the proposal such as points of contact, registration with the System for Award Management (SAM), employee handbook and organizational chart, and information regarding subcontracting (if applicable), and production points.
The technical section ensures you are capable of handling orders for your products and/or services through a GSA Schedule. You'll need to include past performance and quality control information in this section.
Lastly, the pricing section ensures you are offering "fair and reasonable" pricing and prepare a pricing narrative and justification. This section is the most complex but also the most important.
Contract Award: Getting the GSA Stamp of Approval
Once you gather all the necessary documentation and complete the trainings, you can being to submit your GSA Schedule proposal. You will then go through a clarifications and negotiations process before award. The acquisition process and requirements can be found on GSA's Roadmap for New Schedule Offerors.
After contract award, you are officially approved by GSA to sell your products and services to government customers. Post award, you must work to maintain your contract, modifying any price changes, product or services changes, or admin information, and you will need to report your sales regularly, among other requirements. This maintenance is all to ensure you continue to abide by GSA's regulations and remain GSA approved.
Are You Interested in Getting a GSA Schedule?
Becoming a GSA contractor requires perseverance, time, and research. Many businesses view the process as daunting, because their organization may not have the resources, time, or bandwidth to make GSA Schedule acquisition a reality.
If you want to learn more about getting a GSA Schedule and what the process will look like, you can check out our blogs "The GSA Schedule Acquisition Process from Start to Finish" and "A Guide to Preparing Your GSA Schedule Proposal." Of course, you don't have to navigate the process alone. If you need help getting a GSA Schedule or want to learn more, you can reach out to one of our consultants.