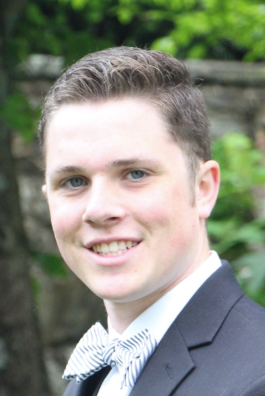 What Does It Mean to be GSA Approved?
GSA Schedule | 2 Min Read
Paperwork, negotiating, market research, headaches – all things that companies trying to break into the public sector deal with when establishing an effective federal government sales pipeline. Selling to the federal government can often be an intimidating task, but there are ways to streamline the process; GSA is one of the most widely used options, and for good reason. GSA's status as a Best in-Class (BIC) Indefinite Delivery Indefinite Quantity (IDIQ) Contracting vehicle for the government can help companies looking to sell to government agencies by establishing a set contract with standard terms and conditions and a pre-approved catalog of products and services. Once companies who qualify go through the GSA Schedule Offer process and have their contract awarded, those companies become what is commonly referred to as "GSA Approved." Being GSA approved is an excellent asset for federal contractors. It is true that companies are able to sell to the government outside of GSA, but a GSA Schedule will make things significantly easier. As a leading firm in the government contracting space, Winvale is here with a breakdown of how to become GSA approved, and the benefits that come along with that status.
What GSA Approved means:
The status of "GSA Approved" denotes that a company or organization is allowed to sell products or services to the United States Government through the General Services Administration (GSA). The GSA heads all purchasing operations within the government through contracts or Schedules. GSA approval is a non-industry specific status for organizations that manufacture products or provide services that the U.S. Government uses.
Becoming a GSA vendor requires perseverance, time, and research. Many small businesses view the process as daunting, because their organization may not have the resources, time or money, to make schedule acquisition a reality, but this is where Winvale can help! Winvale can guide you through the process of schedule acquisition from start to finish and even provide maintenance on an hourly or annual basis.
How do you become GSA approved?
To qualify to sell to GSA you will need to have a proven track record in your industry. Ordinarily, the government wants to see at least a two year history of at least $25,000 per year. To be eligible for a GSA Schedule contract, organizations must complete a number of steps including but not limited to obtaining a DUNS number, registering in the government's SAM (System for Award Management).
In addition to making sure your background aligns with what GSA wants, there are many other steps prior to getting on a Schedule. For instance, you will want to prepare financial logs, statements of work, past performance records, etc. There will also be several online steps to take such as the programs "Pathway to Success" and a "Readiness Assessment," both of which can be tedious.
What can you do when you are GSA approved?
Selling to the government offers a reliable and reputable buyer. The GSA MAS program is a comprehensive, categorical offering of almost every product and service available. To date, there are over 11 million commercial products and services available through GSA MAS. Clients who have worked with Winvale produce, on average, $3.3 million each year in government sales.
Here at Winvale, we have worked on every type of GSA and VA Schedule, providing industry insight and customized guidance for any product or service offering. Winvale is both a leading GSA Schedule Consultant (with thousands of satisfied clients) and a well-established GSA Schedule holder itself with more than $100 million in government sales.
"GSA Approved" status is a goal that all government contractors should work toward in terms of streamlining acquisition efforts. If your company is interested in becoming GSA approved, contact us to find out the best way to move forward with the process in your circumstance. In streamlining through GSA Schedule contracts, companies have been able to produce a large number of sales and have been afforded access to GSA exclusive opportunities. Don't get left behind the pack in the public sector – begin the process of getting GSA approved today!
About Carter Bowman
At Winvale, Carter is involved with both the Business Development and Consulting departments where he assists with blog writing, analytical research and marketing for program initiatives and events. While assisting different Winvale teams, Carter has helped draft summaries and reports, worked on a variety of marketing strategies, and contributed to the daily needs and responsibilities of his team members.