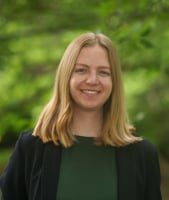 10 Tips for Successfully Maintaining Your GSA Schedule
GSA Schedule | 8 Min Read
The road to becoming a GSA Multiple Award Schedule (MAS) contractor is a lengthy and often arduous process, but once awarded, your business will be in position to sell to the federal government for up to 20 years. As we all know, a lot can happen in 20 years, and while contracts have the reputation of being binding, your GSA Schedule is supposed to grow and adapt with your company.
To encourage contractors to maintain their GSA Schedules, GSA has put certain compliance requirements in place. Managing your GSA Schedule after award is a very important step in becoming a successful GSA contractor. But how do you make sure you are staying on top of all the requirements? It's important that you first understand everything it takes to remain compliant and then promptly establish a solid plan to help you manage your contract. In this blog, we will walk you through what managing your Schedule looks like and provide 10 tips on how to successfully manage your contract.
1. Download the GSA Schedule Contractor Compliance Checklist
The first step contractors should take to help manage their GSA contract is to download GSA's Schedule Contractor Compliance Checklist. This contractor compliance checklist is a tool developed by GSA that provides contractors itemized information on what actions need to be taken with their GSA Schedule. This checklist has applicable contract clauses, required and recommended contract actions, links, and corresponding deadlines to help contractors identify the action required and any essential features.
We suggest you download and save a copy of this checklist so you can reference it as often as you need. This compliance checklist will function as contractor "training-wheels," so you can easily keep track of all the contract clauses you need to follow post award.
2. Anticipate and Plan GSA Contract Modifications
Your GSA contract is bound to change, whether it's pricing, adding or deleting products, adding a new Special Item Number (SIN) or changing Points of Contact. To reflect these changes, you will need to submit a contract modification through GSA eMod. You should not wait to submit modifications, especially if you are adjusting your price or adding a new product, because you want to make sure your contract is current, complete, and accurate. If you are a reseller, you should communicate periodically with your suppliers to see if there are impending product changes and plan any necessary modifications with your Contracting Officer (CO) throughout the year.
Understanding the different types of GSA Schedule modifications and what actions you need to take to complete each modification is vital to successfully managing your contract. So, how do you learn about all the different types of modifications and what documents you need to complete each one? GSA has an MAS Modification Guide that will walk you through everything you need to know about contract modifications.
3. Review All Solicitation Refreshes and the Accompanying Mass Modifications
A Mass Modification (Mass Mod) is a GSA-issued modification in which all GSA Schedule holders are required to review and respond in the Mass Mod system. GSA periodically refreshes the terms and conditions of the MAS Solicitation and clauses may be updated, added, or deleted. Mass Mods differ from standard modifications because they are changes to the solicitation initiated by GSA. When a Mass Mod is issued, the authorized negotiator for your GSA contract is notified via email with instructions for how to access, read, and accept or decline the Mass Mod.
Be sure to read and respond to all Mass Mods and Solicitation Refreshes by the established deadline to avoid delays in processing requests for modifications. Mass Mods need to be accepted within 90 days of their release.
4. Have a Plan in Place for Regularly Reporting Sales and Remitting the Industrial Funding Fee (IFF)
GSA sales reporting and Industrial Funding Fee (IFF) payments are major factors in successful contract management. GSA sales must be reported either quarterly or monthly depending on whether you opted into Commercial Sales Practices (CSP) or Transactional Data Reporting (TDR).
All GSA contract sales and IFF payments must be entered in the Federal Acquisition Service (FAS) Sales Reporting Portal (SRP). Contractors should log-in to the sales reporting system every 90 days to avoid account suspension.
Each GSA contractor pays the IFF via the FAS Sales Reporting system which is calculated at 0.75% of your GSA contract sales. The IFF should be paid at the time sales are reported, so either quarterly or monthly.
To avoid missing any reporting deadlines or remitting the IFF, we suggest you have a designated team member to be in charge of all your sales reporting or hiring a GSA consultant to help you take care of the burden.
5. Establish Consistent Invoicing and Accounting Controls
To help ensure accurate sales tracking and reporting, contractors should have a consistent accounting or invoicing system in place that clearly identifies and tracks GSA sales. It's important you are clearly distinguishing GSA sales from commercial sales or open market items, so you accurately report your sales and pay the correct IFF amount. If you need help determining GSA sales vs. commercial or open market items, you can check out our blog on "What is Considered a GSA Sale?"
6. Set a Calendar Date for your SAM.gov Registration Renewal
After you register your entity in SAM.gov, it needs to be renewed annually. This is not an automatic thing, so we suggest you mark it in your calendar. If your business has a lot of changes over the year, we suggest you go in every 6 months to check in. Here's a list of the information you should pay attention to every time you update.
Your SAM.gov registration should remain active throughout the life of your MAS contract. When it comes time for you to renew, be wary of any emails claiming you have to pay to renew. SAM.gov registration and renewal is completely free, and this emails are scams which are targeted at contractors. If you want to learn more about updating your SAM registration, check out our blog, "Are You Updating Your SAM.gov Registration Correctly?"
7. Learn How to Effectively Market Your GSA Contract
Once you have your GSA Schedule, you need to proactively market your products and services. Learning how to make your solutions visible to government customers is crucial in your success as a contractor. There are several ways to market your GSA Schedule, but we'll highlight a few below:
Take the time to research your competitors and identify your target government agencies
Take advantage of GSA's procurement platforms: GSA Advantage! and GSA eBuy
Dedicate a page on your company's website for government sales. Include important GSA contract information, GSA approved logo, past performance, case studies, and links to your GSA Advantage! and GSA eBuy
Draft a capabilities statement
If you want to learn more about marketing your GSA contract, you can check out our blog "GSA Schedule Marketing 101."
8. Closely Track Any Price Reductions or Changes to Your GSA Schedule Pricing
If you opt into Commercial Sales Practices (CSP), you are subject to the Price Reductions Clause (PRC). This means you are bound to certain restrictions when it comes to changing your commercial pricing. To briefly sum it up, if you lower your prices for your Basis of Award (BOA) customer which is determined in your Commercial Sales Practices, then you must lower your GSA Schedule pricing to maintain the same discount delta.
We suggest you meet with the sales and marketing team and review/supply a copy of the latest award price list to ensure they are aware and comply with the established GSA discount relationship when quoting or selling products with your BOA customer.
9. Put a System in Place to Review Trade Agreements Act (TAA) Compliance
When you submitted your GSA Schedule proposal and went through the clarifications and negotiations process, you had to determine that your offerings were Trade Agreements Act (TAA) compliant. It's important for you to review any new products or services you want to add to your GSA contract to make sure they follow TAA compliance. You should also have a system in place to review any existing products and services in case their TAA eligibility changes. If non-TAA products are identified, be sure to correspond with your Contracting Officer (CO) and request a modification to have those products removed from your contract immediately.
10. Prepare for Contractor Assessment Visits (CAVs)
At the mid-point of your 5-year GSA contract period and about 7-12 months before the expiration date of your contract, an Industrial Operations Analyst (IOA) will evaluate your contract in a formal Contractor Assessment Visit (CAV) to make sure you are maintaining compliance. This is not an audit, but rather a way to identify ay non-compliance areas early on and make sure you can swiftly resolve any complications.
For a smoother CAV, we suggest you ensure you have internal processes in place to keep track of your company's compliance progress. That way, when your IOA sends an email requesting a CAV meeting and any relevant documentation they want to review, you are not scrambling to chase down all the specific data they request. You can reference the MAS Contractor Assessment Reference Guide for more detailed information.
Is Your GSA Schedule Compliant?
We hope the tips above helped you get a better idea of what you need to keep track of with your GSA Schedule and check to make sure you are meeting all the right milestones. We understand that it's easier said than done, and your company may not have the bandwidth to handle all the maintenance and business development required for your GSA contract. Some contractors choose to hire a GSA consultant to help them relieve the burden of all the compliance requirements.
If you have questions or need help managing your GSA Schedule, we would be happy to assist you. If you want to learn more about all the responsibilities of keeping up with your contract, you can check out our complete checklist below.