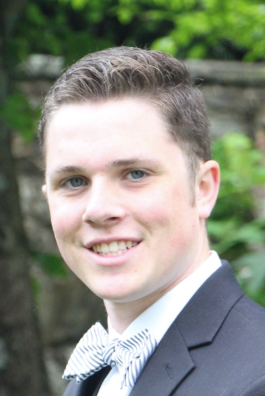 How to Sell to the Government
Government Business Development | Government | 2 Min Read
Selling to the government may seem daunting, but it could be the next big opportunity for your business! The government can offer a stable and reliable purchasing contract. In today's day, it can be difficult to find reliable purchasers who will be in constant demand of your products or services. With companies going out of business, lowering demand, or simply switching their business model, it is always a safe bet to have a steady source of sales. For the past 70 years, GSA has been working to refine its systems so that the selling process is burden and stress-free, and with Winvale on your side to streamline that process, there is no reason to hold back.
Step One: Preparation
At Winvale, we break down the proposal process for acquiring a contract into three sections:
1. Administrative/Contract data
2. Technical Proposal
3. Price Proposal
For the administrative portion, your company will need documentation such as a cover letter, disclosure statement, and digital certificate. In addition to gathering these documents, you will also want to create a System for Award Management, or SAM, registration and gather recent financials.
Next, the technical section of the proposal is paramount to ensuring your contract is awarded. This section involves both corporate experience as well as a past performance review. For the corporate experience section of the proposal, you will be given a set of questions to answer. Winvale will be able to help you by providing all of the tips necessary to getting GSA approval. The past performance review, on the other hand, requires you to list companies with whom you have previously done business so that they can review how you did!
Now that you have your technical documents and certifications in place, the final step before selling is to comprise a price list for your products or services. The price list will include information such as product numbers, descriptions, prices, quantities, etc. This is generally the trickiest part of the proposal because both the government and contractor are trying to find a price that they can agree on for sales. Once this final section is completed, you are ready to submit your contract for GSA approval!
Step Two: Maintenance
"My schedule has been awarded, so I'm all done, right?"
Not quite. The General Services Administration (GSA) requires contract holders to maintain accurate records in all programs associated with government sales, which includes but is not limited to sam.gov, gsaelibrary.gov, and gsaadvantage.gov. Click here to learn how Winvale can help with contract maintenance in order to remain compliant with readily changing requirements.
At Winvale, we offer clients pricing for maintenance on either an hourly or annual basis, and we can work with you to help you figure out which pricing option is best for your company. Some of the documentation that will most frequently change on these sites includes modifications to your items for sales, pricing updates and ongoing certifications. We know that the prospect of selling to the government can seem daunting, but with the help of a consulting company like Winvale, you can leave the complicated bureaucratic work to us, and focus solely on whatever it is that your company does best!
About Carter Bowman
At Winvale, Carter is involved with both the Business Development and Consulting departments where he assists with blog writing, analytical research and marketing for program initiatives and events. While assisting different Winvale teams, Carter has helped draft summaries and reports, worked on a variety of marketing strategies, and contributed to the daily needs and responsibilities of his team members.