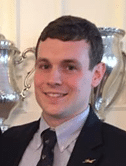 Updating Your GSA Schedule: Top 10 Most Forgotten Updates
GSA Schedule | 3 Min Read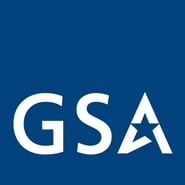 Managing a GSA Schedule contract is not an easy task. There are many moving parts, which require organization, knowledge, and upkeep. Part of this upkeep is making sure your contract is updated through various compliance requirements. In this blog I have outlined the Top 10 Most Forgotten Updates that contractors miss when managing their GSA Schedule contracts.
SAM Registration Renewal
Companies are required to keep an up-to-date Systems for Award Management (SAM) Registration in order to have a GSA contract. This registration lasts for only a year and companies often forget to renew their registration. To make sure your SAM Registration is up-to-date, you can go to the portal on sam.gov and see when your registration ends.
SIP Uploads
Whenever a company needs to modify their GSA contract, they must submit a formal modification via eMod for approval. When the modification is awarded, the company must perform a Schedule Input Program (SIP) Upload. This upload updates the company's GSA Advantage profile. Most companies often forget to update their GSA Advantage profile leaving them with an inaccurate and outdated profile, which could hurt their sales. This is why it is imperative to perform SIP Uploads for every modification awarded to your GSA contract.
Updating Modification Number after modification award
In addition to performing SIP uploads, after every SIP upload you are given a new modification number and the date for when the modification was awarded. This is significant because this modification number and the date the modification was awarded must be reflected on your GSA contract Terms and Conditions. This is not only a compliance requirement, but it shows that your contract is up-to-date. Companies often fail to recognize this and in doing so, portray improper GSA Terms and Conditions for their contract.
Mass Modifications
GSA performs updates to every schedule they offer annually or semi-annually. These are called Mass Modifications. Companies frequently neglect these mass modifications, leaving their contracts outdated. For every Mass Modification, you must go to the GSA Vendor Support Center and accept the Mass Modification in order to keep the Terms and Conditions and the requirements of your GSA contract up-to-date.
Updating GSA Pricelist
Your pricelist shown on your GSA Advantage profile is the most essential part of your contract. Due to this, failure to keep this up-to-date based on your commercial sales practices could significantly reduce your revenue in the federal marketplace. Therefore, your GSA Pricelist should be updated, at least, on an annual basis if not a semi-annual basis.
Sales Reporting
One of the requirements in maintaining your GSA contract is your quarterly sales reporting. This report is submitted through 72A Quarterly Reporting System in order to have a record for every contractor's sales. Often times, companies forget to submit their quarterly sales reporting, which can be detrimental to keeping their GSA contract. This is why it is imperative to remember to submit your quarterly sales reporting to the website previously mentioned.
Listing your GSA Contract Number on GSA Quotes
More times than not, vendors fail to remember to list their GSA Contract Number on GSA sales quotes. Listing your GSA Contract Number on all GSA sales quotes is required because it allows the purchaser to be able to reference your contract to make sure they are getting the correct price. Failure to do so can lead to uneasiness from GSA as to your business practices.
Prompt Payment Discounts
Also required on your invoices is a statement referencing your Prompt Payment Discount for companies who pay the invoice before the net 30 days. If your company fails to do this, it can result in overcharging and if the purchaser recognizes this mistake, can force you to go back through your records and reimburse them for the losses they endured. This is why it is crucial to list your Prompt Payment Discount on your invoices so you can keep your customers well informed.
Making Sure you Adhere to Commercial Sales Practices
Commercial Sales Practices (CSP's) is crucial to maintain when you have a GSA contract. This is how the GSA determines the price you are able to offer them. Once the GSA price is agreed upon, you are required to maintain the discount margin. If a company fails to maintain this discount margin between their CSP's and their GSA sales practices, it could result in their contract being revoked.
Updating Digital Certificates
Companies must have Authorized Negotiators from within their company in order to be able to negotiate the Terms and Conditions of their contract(s). These Authorized Negotiators are required to have a Digital Certificate from IndenTrust in order to have the authorization to negotiate with GSA. The certificates expire every two years and must be renewed. Failure to renew the Digital Certificates of the Authorized Negotiators on your GSA contract could result in all negotiations held after the expiration to be invalid.
About David Baldino
A Lead Consultant at Winvale, David Baldino focuses on supporting large and small organizations in their efforts to successfully market to the Federal and State Governments. Advising customers on best practices for contractor and contract compliance in direct relation to the Federal Acquisition Regulations and the NASPO ValuePoint Cooperative Purchasing Program, David has allowed companies to focus on performance within these contract vehicles, and enable continuous growth. He has also worked with other cooperative purchasing contract vehicles including Texas DIR, the National Cooperative Purchasing Alliance (NCPA), and The Cooperative Purchasing Network (TCPN). David is a graduate of George Mason University and has attended both Georgetown University and the University of Oxford, where his studies consisted of History and Law.